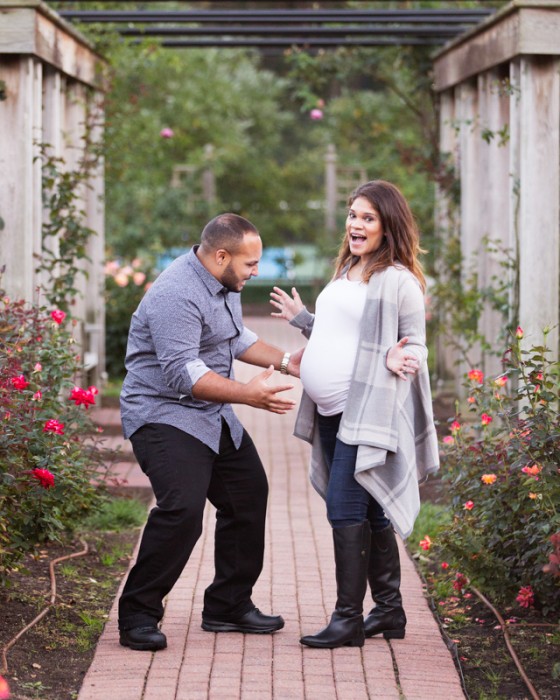 Okay, I hope I'm not alone in thinking that expecting dads joining their ladies in joint maternity/paternity shoots is awesome. It's great seeing how invested these future fathers are, how excited everybody is, and how close these couples are. I'm all about gender equality and mixing up gender roles and this is a definite sign that things are trending towards cool things.

omg baby shoes
I've known Maxine and Mycal for a long time. Maxine and I worked together at a pediatric hematology/oncology clinic together for a number of years. I knew her when they got engaged, went to their wedding, and hung out at their housewarming party. I was elated when they announced their pregnancy and was even happier when they asked me to be their maternity/paternity photographer.
We went to Bon Air Park in Arlington, Virginia for the shoot. I've shot there a few times and it never disappoints. It's got great light, a beautiful rose garden, and lots of space for people to hang out in. We used natural light for the shoot, which I did using a Canon 5D III  with a 24-70 f/2.8LII  or a 70-200 f/2.8LII.