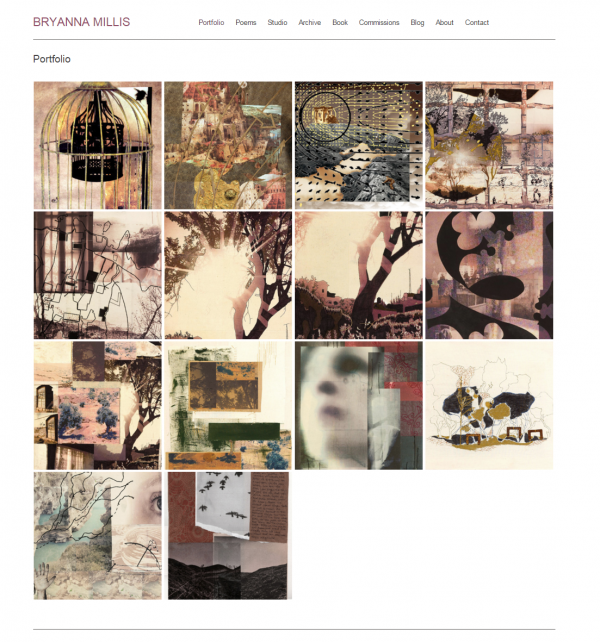 Bryanna Millis is an award-winning poet and mixed media artist who resides in Washington, DC. She recently contacted me to photograph a number of her pieces to display on her website, www.BryannaMillis.com.
I used studio lighting to capture the incredible detail of her work, which was done on muslin and paper products. The strobes I used were Alienbees 1600s, triggered with PocketWizard Plus III Transceivers. I shot with a Canon 5DIII and a Canon 24-70mm f/2.8LII.
Below are a number of our images, as posted on her site. Click thumbnails for big. It's good stuff.8
'Your prisons, your mountains'. Photo, ink, and metallic thread on muslin, 24″x40″, 2015.
'So lasting they are, the rivers'. Photo and thread on muslin, 42″x28″, 2014.
'Cite des temples du soleil'. Magazine on paper, 18″x24″, 2015.
'Sunburst'. Cut paper and metallic thread on metallic paper, 10″x10″, 2015.
Bryanna is a tremendous talent – make sure to check her out and contact her here.