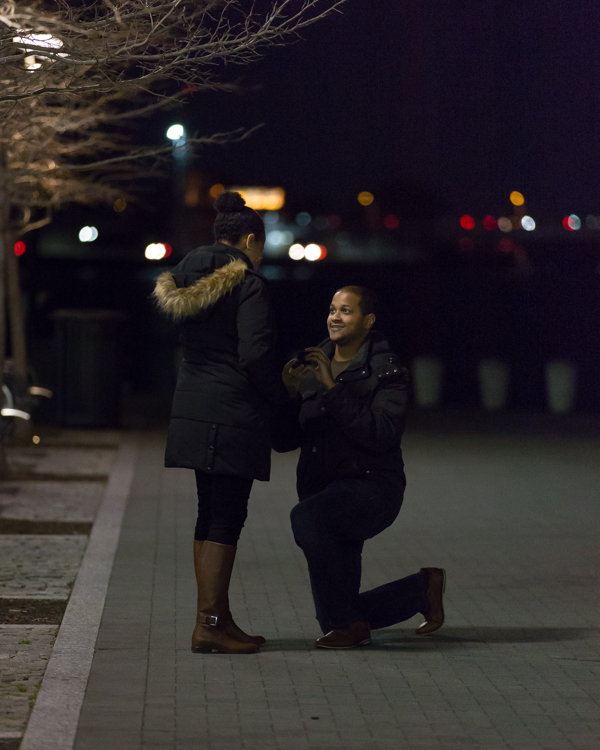 Love is in the air!
Amman contacted me a few weeks ago and asked if I would help plan and photograph a proposal to his girlfriend Meriam. All he knew was that his plan to bring Meriam out was to buy movie tickets to a show at Loew's in Georgetown. His first idea involved the National Arboretum but we agreed that it would be too crowded to propose and shoot in, plus the travel wouldn't make sense and would raise some red flags. I suggested keeping things simple and found a secluded, well lit spot on the Georgetown Waterfront that would be a two minute walk from their movie theater.
If you ever wondered what a planning e-mail might look like, here you go!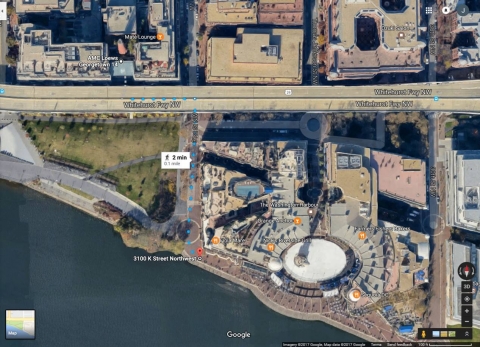 Everything was set after that e-mail – date, location, time, and even which direction each person would be standing. When I arrived to the location (thirty minutes before scheduled time, as usual) I noticed a few things: the wind was unbearable, some of the streetlights were out, and there was much more foot traffic than expected. I canvassed the area and found a much better spot less than 200 feet away and messaged Amman the update with photos of the new spot.

A very important quality that a proposal photographer must possess is the ability to think quickly on his or her feet. Seeing that the original spot would not do for the photos, let alone the proposal, meant finding a suitable replacement as quickly as possible and communicating as clearly as possible where that and THE new spot would be. It is also important to find a photographer who is capable of shooting under many different conditions – shooting subjects dressed in dark clothing at night is difficult and is a skill that develops with much practice.
From that point, everything went super smoothly. Amman found the spot, brought Meriam to it, got on a knee, and she said yes! All  photos were taken with a Canon 5DIII and a Canon 70-200 f/2.8LII lens.
Congratulations, Amman + Meriam!